Jan Reetze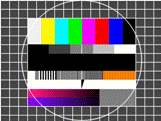 About me

About me
Born in 1956 in Hamburg under the zodiac sign Bat, Cemetery Cat ascendant. Jan Reetze lives with his wife in Pittsburgh, Pennsylvania, USA.
In the seventies hung around the mixing consoles of Alster Studios in Hamburg for a while, then did an apprenticeship as an industrial clerk and became co-founder of Waves Lightshow. Later studied Sociology at University of Hamburg, minor subjects: Political Science, Journalism, Social and Economic History, Systematic Musicology. 1989 to 1992 postgraduate scholarship from Friedrich Naumann Foundation. 1992 doctorate from University of Hamburg for The Reality of Media.
Freelance writer since 1987. Radio features and docus for NDR Radio and Deutschlandfunk, mainly about music, art topics, media history and media research. Studied screenwriting at Pittsburgh Filmmakers. 2012 ScholarScript Screenplay Award from Millbrook Pictures, Berlin.
In addition, various jobs, including interlude at a polling institute, collaboration in a research project at the Institute for Sociology at the University of Hamburg, freelance work at Erdenklang-Musikverlag, press work for independent record labels in the electronics and gothic sectors. 2004 to 2008 managing partner of Sternklang Musik (music publisher and audio book production) in Tornesch near Hamburg. 2008 relocated to the USA - because of love.